January 17th is the opening of the exhibition I hear what you're seeing at the Scottsdale Center for the Performing Arts. My composition Roadside Apparition will be featured in the exhibition alongside Laura Spaulding Best's painting Refracted Oasis. The exhibition runs through April and viewers will be able to see paintings by Arizona based artists paired with newly commissioned music.
Roadside Apparition will also be released on Soundcloud for listeners outside of the Phoenix/Scottsdale area.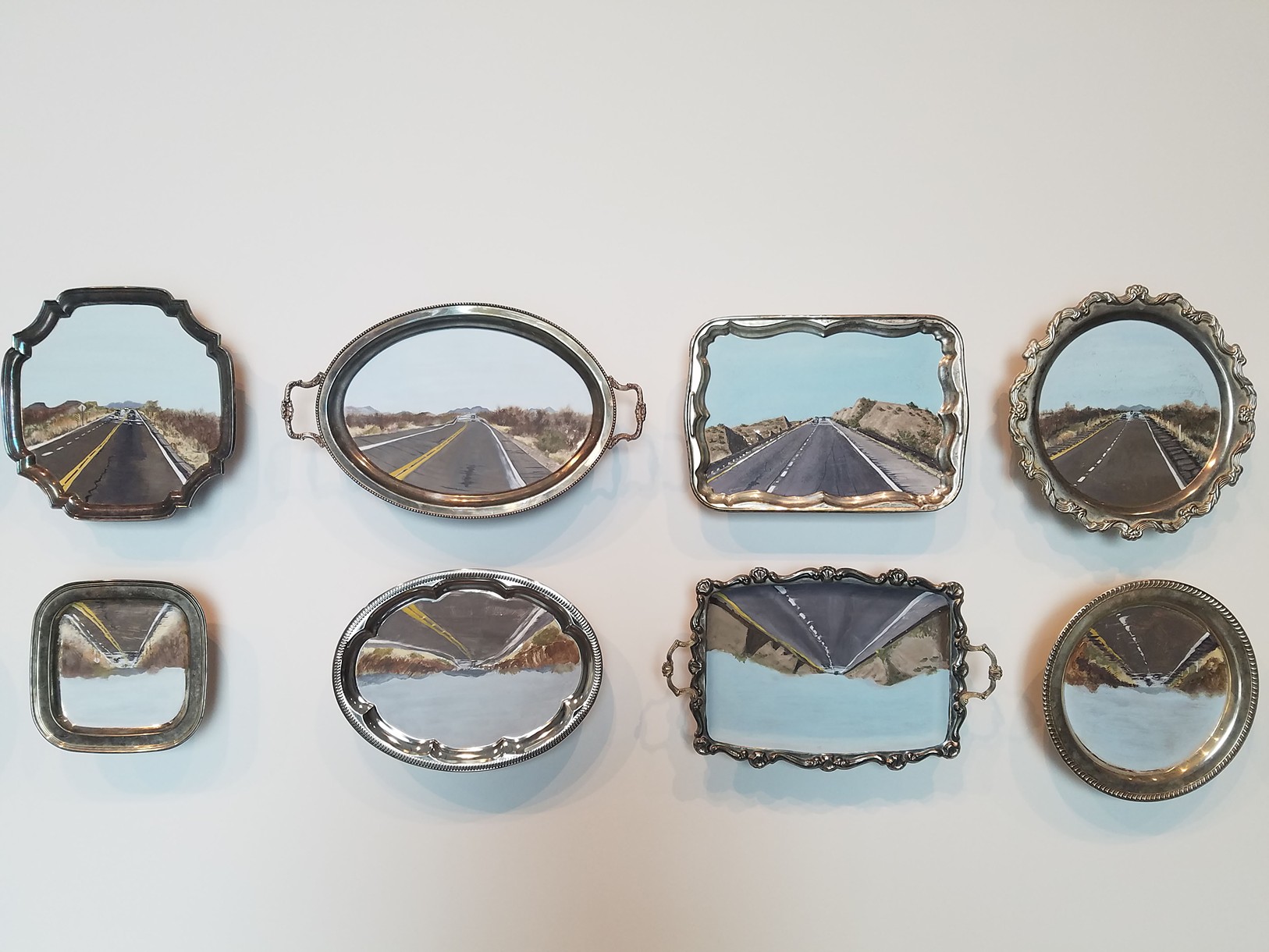 From the Scottsdale Center of the Performing Arts Website:
"What does a painting sound like? What do sounds look like?
The exhibition I hear what you're seeing highlights seven paintings and drawings by Arizona artists, imaginatively narrated in sound by students from Arizona State University's School of Music and ASU's School of Arts, Media and Engineering."
The opening reception for I hear what you're seeing is on Friday, January 17, from 6:00–8:00 pm.